About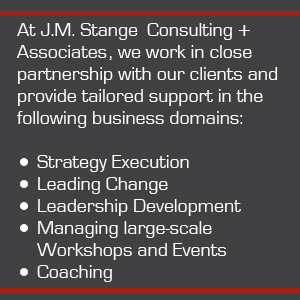 In our consultancy, we offer our clients decades of combined business knowledge and practical expertise from the private and public sectors around the globe. As former managers with P&L responsibility, we have successfully worked as leaders of change and transformation in the Banking, IT, Development and Oil Industry, and have now for many years shared our expertise as advisors, coaches and consultants with business leaders world wide. Our unique background and work experience in 40+ countries serves as a solid foundation for customized consulting solutions in diverse and multi-cultural organizations.
Our approach is to work with leaders at all levels hand-in-hand, to help them meet their complex challenges by aligning the strategic and technical business objectives (the "WHAT") with the people's behavior and organizational culture (the "HOW").
To explore how we can help you with your business challenge, please contact us.