Who We Are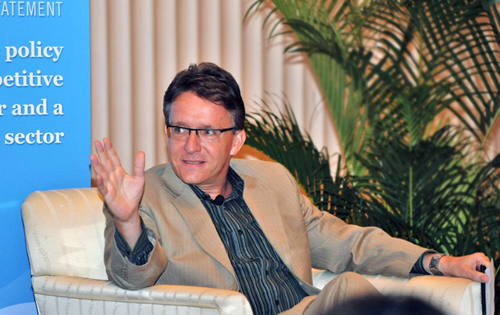 Jochen M. Stange
 Principal

Mr. Jochen Stange is a globally experienced business manager and leadership consultant with a 25+ year career in private and public sector organizations. Since 2011, he has been building his independent consultancy based in Toronto, Canada, supporting clients with Strategy Development and Implementation, Change Management, and Leadership Development. In the last few years, he has been working with clients in Asia, Europe, the Middle East, Africa and North America.
After graduation Jochen spent 14 years with Siemens, holding various management positions in sales, marketing, and consulting in Germany and Canada, the last year of which he served as the principal of the change and transformation consulting group. During that time, he was also the co-architect of a large scale, four-year corporate cultural change program impacting more than 40,000 staff world-wide. In 2000, he pursued new horizons at the World Bank Group, building and leading an in-house advisory services unit with over 50 senior consultants, supporting strategic development projects mainly in the areas of Finance, Tourism, Infrastructure, Health and Education. During his time at the Bank and IFC, he also served as the institutional vendor manager for all organizational development and leadership development projects, working with academia, global firms, and boutique consulting suppliers. In addition, he balanced his duties as a consulting manager while coaching senior leadership staff at the Bank.
Over the last two decades, Jochen has overseen and/or delivered hundreds of client projects, ranging from small group facilitation to multi-year, global change projects and large-scale international conferences. He has lived in Germany, Canada, Asia and the USA, and has work experience in over 40 countries. Jochen studied business management with a focus in corporate and industrial controlling in Germany, and has also received extensive trainings in the US from the Sloan School at M.I.T. (MBA program), the Wharton School at the University of Pennsylvania (Leadership and HR), and the Kennedy School of Government (Business and Leadership) and Harvard Business School (Change and Leadership).
Mr. Stange has been consistently acknowledged for effective team leadership and strong client orientation in complex, multi-cultural settings.
---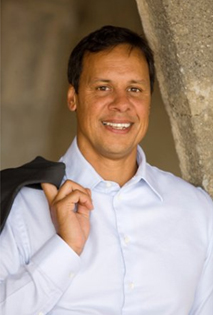 Scott Bissessar
Associate

 Scott is a senior HRD executive with deep experience in leading and implementing global strategic change initiatives.
He defines and leads customized strategic change initiatives for senior leaders, teams and organisations by focussing on implementation risk  assessment and customizing risk mitigation strategies to fit Client needs.
He brings a wealth of knowledge on what it takes to drive successful implementation based on experience in global roles in diverse environments.
Most recently, Scott was the global lead for change management and strategy implementation at Golder & Associates, a 10,000+ employee-owned   global consulting firm based in Canada, where he directed a $20Mn+ budget to design and implement the organization's global corporate center, including leading the organization design, and IT infrastructure build, and implementing the new global organization.
In former roles, Scott was Senior Manager of Organization Effectiveness for Shell International based in The Hague for 8 years.He is also a member of the World Bank's preferred provider group, leading interventions in the Bank's global businesses. He has a proven ability to work with executives, change leaders and impacted populations to engage in the multi-disciplinary work of implementation.
Scott is also a long-time member (14 years) of IMD's leadership coaching and consulting staff, leading customized strategy execution programs for F50 organizations (IMD is a premier European business school based in Lausanne, Switzerland).
Scott was born in Montreal Canada and also holds a Swiss passport. He received his BA (Hons) in Economics and Math from Queen's University Canada in 1985, his MBA from IMD in Lausanne CH (1991), and his Master's in Organisation Behaviour (2005) from Tavistock/City University in London, UK.
He was a professional football player in Canada from 1985-86. He speaks French, English and German and makes his home in Toronto with his long-time partner Suzanne.
---
Based on 27 years of success in her own international consulting practice and her commitment to improve the lives of global citizens, Vanessa Andris founded The Prosfos Institute to bring together multiple supports for increasing leadership effectiveness in a complex world. She is dedicated to assisting people in accessing their ability to manage their organizations, their stakeholders, and themselves to achieve desired results in for-profit and non-profit enterprises, and their own lives.
Vanessa works independently and with colleagues to provide custom designed interventions for improving organizational effectiveness, leadership development, learning, and strategic communications.
She is a highly-trusted consultant, trainer, advisor, and coach working at individual, team, and organizational levels. A first-generation American of European descent, Vanessa is fluid in large-scale multi-cultural environments. She is adept at tailoring her own style with respect to the client's cultural preferences and cited for the insight, authenticity, flexibility, and commitment she brings to her work.
Vanessa is frequently called upon to design and facilitate discussion and decision-making events for world-class global leaders addressing multifaceted challenges and demanding opportunities. In addition to writing just-in-time guides for leaders, senior leadership depends on her to evaluate innovative initiatives and make recommendations in context of organizational strategy, current and future effectiveness.
She works with the World Bank Group public and private sector development branches across technical sectors and corporate departments at both senior levels and with staff. Other clients include PAHO, FAO of the United Nations, NIH, a high-profile multimillion dollar D.C. restaurant, and many private individuals.
Through partnerships and operation of her own businesses including a real estate project built in partnership with local and national government, restaurant franchises, leadership of major philanthropic initiatives, and her own consulting practice, Vanessa incorporates real time start-up to bottom-line experience into helping clients to develop new enterprises from mission planning through implementation.
She is an accomplished writer frequently published in the Huffington Post Front Page and World section www.huffingtonpost.com/vanessa-andris.  Her "Knowledge and Intelligence" blogs on achieving leadership excellence –The Unarmed Truth, When You Need to Lead, Will-Do Executive Coaching – are featured on the Prosfos website. Vanessa is currently completing a memoir, "Thank You for Saying Good-Bye," making sense of the life of a Ukrainian WWII Displaced Persons Camp survivor. She is an evocative motivational speaker who has addressed 400 person member audiences.
She is a graduate of Cornell University, B.S. Industrial and Labor Relations, and American University/National Training Labs, M.S.O.D. Master of Science in Organizational Development. Vanessa is a certified Executive Coach with expertise in Intercultural Communication Styles, Action Learning, and Myers-Briggs.
A mother of two adult children, Vanessa lives in Washington, D.C., travels internationally, and whenever possible re-energizes in the mountains and beaches of Greece, her ancestral home
---
John  facilitates organizational change and builds leadership and management capacity by assisting individuals, groups, and organizations to transcend boundaries and achieve positive economic, environmental and social change. John has 20 years experience in both operating roles and internal and external management consulting. He has worked in 25 countries in Asia, Africa, Europe, the Middle East and Latin America with a variety of organizations – Fortune 500 companies, small and medium sized enterprises, international organizations, foreign governments, NGOs (non-profits) and local community institutions – on a diversity of change management, strategic planning and business improvement initiatives.
John likes to view his work through a variety of different "lenses", which is supported by his cross-cultural and multi-disciplinary background including degrees in economics (B.A.), ecology (M.Sc.) and sociology and human geography (Ph.D.). He also has holds a Professional Certificate in Organizational Development and has received specialized training in Future Search, Appreciative Inquiry (AI), group process consultation, results/goal oriented project planning, coaching and leadership development, team building, facilitation and conflict management. John is recognized as an international expert on collaborative management and institutional change and has been an invited speaker at Yale University, the World Conservation Congress (IUCN), the World Bank, USAID, and WWF, written various publications and been quoted in popular magazines like National Geographic.
John's specialization is on environmental and social issues, including: serving as an on-going specialist of the World Conservation Unions – Commission on Environmental, Economic and Social Policy; leading an 11 country strategic planning process in Southern Africa focused on the development of large scale transboundary conservation initiatives with participation of a diverse group of stakeholders; working as a conservation specialist for the United Nations on national park and wilderness policy, planning and management in Tanzania; leading a biodiversity assessment in Macedonia for USAID's strategic planning initiative; facilitating a large systems change initiative for the Global Environment Facility (GEF) to improve organizational effectiveness of the Turkish National Parks Department; serving as senior environmental and social advisor to the U.S. government's Agency for International Development (USAID), its partners and country missions; facilitating a strategic review and redesign of IUCN's social policy program in Southern Africa; and developing conservation strategies and collaborative management plans for numerous national parks and wilderness areas around the world.
---
John E. A. Adams
Associate
Biography coming soon.
---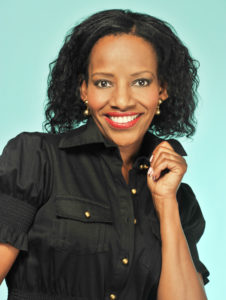 Karen Clarke PHR
Associate
Ms. Karen Clarke-Stange is a Senior Human Resources Professional with over 15 years of full life-cycle HR experience in the private and public sectors. With Canadian and US industry experience in Information Technology & Communication (ITC), Consulting, Government, Defense, Global Health, and Education, she has been involved in large- and small-scale HR and project management initiatives. She is a strong leader in managing human capital and providing customer-focused, relationship-based services. With a solid understanding of the rewards and challenges of managing and implementingcorporate, project, and client requirements, Karen offers HR advice and solutions to internal and external clients, effectively partnering with senior leadership, program/project management teams, employees, government (Federal/State/local), and all necessary stakeholders. She has worked in the capacity of Director, Business Partner, Manager, Project Lead, and Consultant and has earned numerous project awards for outstanding work.
Karen holds a B.B.A. in Management from Howard University (named Who's Who Among Students in American Universities and Colleges), a D.E.C. in Social Sciences from Champlain Regional College, and has studied Psychology at McGill University. She is an active member in HRPA – Human Resources Professional Association, SHRM – Society for Human Resources Management, PMI – Project Management Institute, and IFEBP – Foundation of Employee Benefit Plans. Karen has held executive board positions at the World Bank Family Network (WBFN) and Black Community Counsel of Quebec (BCCQ).
---